In 2008, 7.000 people listened to Adelino Cunha at the Atlantic Pavilion, Lisbon.
More than 100,000 people have listened and learned from Adelino Cunha in several countries.
Customers from everywhere, on videoconference or in person, have coaching sessions in order to improve their personal and professional life.
Adelino Cunha learned from the best:
"Adelino Cunha is a professional who loves what he does. I can say that he is a dreamer, and more importantly, is a "do-er", who believes that learning with the best is the most important strategy to be able to help others to improve their lives. As one of our internationally Licensed Trainer of Neuro-Linguistic Programming®, he is one of our best choices for anyone that wants to learn NLP in Portugal and abroad." – Dr. Richard Bandler, co-creator of Neuro-Linguistic Programming.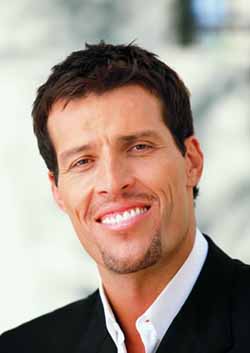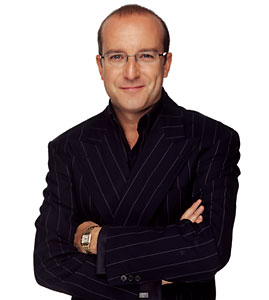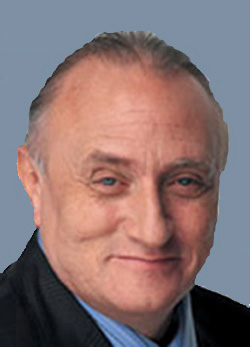 Tony Robbins             Paul McKenna              Richard Bandler
Now it is your turn to learn how to start a new life and put yourself at your best level.
Author of 6 books on how to Triumph, creator of the largest audio program of continuous training in Personal Excellence, in Portuguese, motivational speaker and Coach of Football Coaches of the 1st League, players, entrepreneurs, students and young people.
Come and learn directly from Adelino Cunha how to apply Conditioning for Success and NLP in your life, towards High Performance.
Come and listen to the secrets and strategies of the winners and see, with your own eyes, how to create profound changes in your life and feel the immense power within you.
In one of the most beautiful, stimulating, educational, and fun courses of your life, you will conquer all the obstacles that prevent you from using the force that will quickly change your life and you will be able to experience and live intensely the power of Conditioning for Success (CPS) and Neuro-linguistic Programming (NLP) in your life.
Many people have taken advantage of this knowledge but you are the only one who can determine its usefulness to you.
Students, entrepreneurs, high-competition athletes, professionals from various branches of activity, are currently personally advised by Adelino Cunha in his trajectory to apply the Conditioning for Success in their personal and professional lives.
In I HAVE THE POWER – HIGH PERFORMANCE WITH NLP, you will be personally trained by Adelino Cunha, with the same key strategies, beliefs, communication practices and psychology used by the world's leading leaders in their climb to success.
Through a program specially designed for those who want to triumph, you will live 3 days in a dream environment, with time to free yourself and enjoy each moment, and with the wonderful possibility of living with special people and take the opportunity to be in contact with the latest methodologies of success.
GENERAL OBJECTIVES
At the end of this course you will be able to identify and project high levels of personal and professional performance, applying the most amazing techniques of CPS – Conditioning for Success, NLP – Neuro-linguistic Programming and modeling systems of Human Excellence.
What you will learn:
– How to prepare mentally, emotionally, and physically to face true success.
– How to activate the forces that make anyone act.
– How to turn limitations into powerful resources, just like great athletes, leaders and entrepreneurs do.
– How to instantly put yourself in a state of maximum physical, mental, and emotional performance, which activates the force that makes you overcome obstacles that you encounter in your personal and professional life.
– How to find out what you really want from life – what you love and what you hate – and find out what motivates you to live life with passion.
– How to improve your communication and relationship skills, connecting easily with anyone, on a personal and professional level.
– How to create irresistible relationships in your personal and professional life – mastering satisfactory methods for both parties.
– How to develop strategies to better understand and influence other people.
– How to inspire yourself and others to achieve high levels of performance.
– How to identify and replace limiting beliefs in stimulating actions generating consistent results.
– How to help others get their dreams.
– How to create wealth and achieve financial independence.
Duration: 3 days
Time: To be defined according to the customer.
Dates: to set according to the customer.
Minimum number of participants: 10
Maximum number of participants: 100
Location: A Set according to the customer.
Program:
1st DAY – BREAK YOUR LIMITATIONS AND ACTIVATE YOUR POWER.
On this 1st day, you will learn and practice the tools that will allow you to break the limitations that have prevented you from showing your real value.
2nd DAY – DISCOVER YOUR VISION AND HOW TO ACHIEVE.
On this 2nd day, you will discover what YOU REALLY want from your life and what will make you even happier, learning to stay focused on your path to happiness.
3rd DAY  – OVERCOME OBSTACLES AND STRENGTHEN YOU.
On this 3rd day, you will learn how to deal with the biggest obstacles that have prevented you from getting what you want and how to make it stronger this weekend.
Trainer/Facilitator:
– Course given by DR. ADELINO CUNHA – Founder and Trainer I Have the Power
Contact us for a proposal